Replacement Windows are designed for Irish homes. Currently the most popular material for making windows is uPVC. This is because it is a low cost product and environmentally friendly. It is energy efficient and a non-conductor. PVC is non-conductive so the heat loss through the frames is minimal. It's just a fantastic insulator. Whether you are looking to have double-glazed or triple glazed windows, PVC is the way to go. When it comes to conservation of energy, a window frame plays a very important role. PVC replacement windows frames are known to be better at energy conservation than aluminium or wooden ones. Using pvc frames gives you an advantage when it comes to energy costs.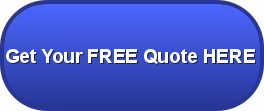 Benefits of PVC Replacement Windows
When replacing windows, you need to think of the cost as well as the benefits associated with the materials. PVC is available at a cost effective price when compared to other materials. Aluminium and wood will cost up to thirty percent more, especially if the windows have to be custom made. When you compare options, PVC replacement windows comes out best.
Replacement Windows are Easily Maintained
PVC windows are quite easy to maintain compared to other types of windows. Wooden window frames need to be glazed and painted after every 5 years. PVC is able to withstand harsh weather conditions without showing major effects. All you need to clean PVC replacement windows is a soft sponge or cloth. Any window cleaning solution that you can purchase in the supermarket is sufficient.
uPVC Replacement Windows
When replacing windows, it is important to use materials which are known for their ability to last long. PVC is known for its great durability that allows it to last for a long period of time. PVC windows are able to withstand distortion for a long period of time. During the manufacturing stage of pvc replacement windows steel is inserted into the chamber of the outer frame to enhance the strength of the window
Eco-Friendly Pvc Replacement Windows
One of the good qualities of PVC comes from the fact that it can be easily recycled. This means that there is a good eco-balance which helps in ensuring that the environment is protected from any serious damage. The windows last longer than wooden windows. They also need lesser energy when being manufactured and this is a positive for the environment.
Lead Free
When it comes to recycling it is first shredded into small pieces. The small pieces are then treated in a special way to create granules. The recycling process can be repeated up to seven times. There is also a commitment that was made by the companies which produce PVC compounds stating that they would only produce environmentally friendly stabilizers. This is why the companies now make PVC compounds that are lead free. These are just some of the reasons as to why more people are turning to PVC windows – replacement windows.