What is uPVC
What is uPVC? In this answer, you will find and discover the power of uPVC. Welcome to Weatherglaze Windows, your trusted partner in delivering A-rated windows and doors that transform homes in Kildare, Dublin, and Laois!
Unlock the Potential of uPVC
Curious about uPVC? Let us enlighten you! uPVC stands for Unplasticised Polyvinyl Chloride – a durable, non-conductive form of plastic that has revolutionized the world of window frames. Say goodbye to traditional painted wood and embrace the benefits of this long-lasting building material. The glass used in the glazing can be triple or double-glazed units thus creating a perfect solution to reduce condensation. Remember there are a lot of considerations when trying to eliminate condensation entirely. Most important is the home must be properly ventilated and the temperature maintained at a constant level. This would be very costly to do in the modern world with the price of energy.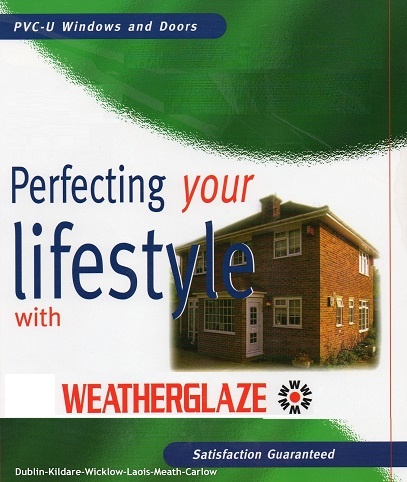 A Solution for Every Home
At Weatherglaze Windows, we offer a wide range of uPVC windows and doors in an array of popular colours such as White, Black, Cream, Rosewood, and Anthracite Grey. But the options don't stop there – we have a plethora of other colours available to suit any style or preference. All aspects of design and colours are discussed at the time of surveying your windows and doors.
The Perfect Combination: Strength and Efficiency
Our uPVC profiles are meticulously extruded with multiple chambers, enhancing structural integrity while providing excellent insulation. Bid farewell to condensation issues and enjoy a comfortable living environment all year round.
Your Home, Your Style
With our premium range of uPVC windows and doors, you can elevate the aesthetics of your home without compromising on functionality or durability. Choose Weatherglaze Windows for quality craftsmanship that seamlessly combines beauty and strength. Contact us now for information and a quote for your project.