Rosewood uPVC Windows
Rosewood uPVC windows are very popular. In recent years the uPVC windows have become very popular and are used as an alternative for the old aluminum windows. The windows offer greater services than other type of traditional window materials in terms of cost, strength, life and appearance.
The double glazed and triple glazed uPVC windows have a superiority over the other material type windows that they remain unaffected in any conditions of climate and atmosphere.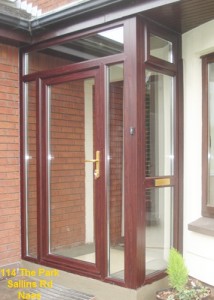 These days almost all the buildings in American and European regions are now using uPVC windows. Rosewood windows come in double glazed and triple glazed styles. They are perfect solution for any building because of their durability and increased strength.
Rosewood uPVC Windows Features
Rosewood windows contain the PVC material that is blended with steel for extra strength and are great insulators. Owing to the insulation properties of PVC, both double glaze or triple glazed windows provide insulation from heat and energy.
The windows are also great for sound insulation. Their design includes sleek profiles and tight seals that help in noise reduction and transition of sound from one side to another.
Low Maintenance Windows
The uPVC windows have low thermal expansion coefficient and so are less probable to be deformed in hotter climate. Meanwhile the excessive strength also keeps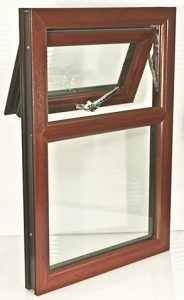 the windows in shape for a very long time. The uPVC windows are very reliable and their excessive strengths make them extremely difficult to break or damage.
uPVC windows are corrosion resistant and remain intact in wet and moist weather or in contents of high humidity. These windows can tolerate the attacks of acids, water and are rust free.
Windows are low maintenance as their surfaces can be cleaned instantly buy using any of the cleaning materials and remain unaffected in their structure and shape. We caution you to not use any abrasive materials when cleaning, this is to avoid scratching.
Rosewood uPVC Windows are Cost Effective
Windows can be made into any shapes and structures depending on the choice of the buyers because they can be processed according to the opening needs and fixture.
This is the most valuable attraction to use the uPVC windows in houses and buildings and due to their long life they come in extended years of guarantee.
Therefore Rosewood uPVC windows, due to their superiority on timber and aluminum are the most perfect choice when one needs replacement of old windows or fixing new ones in newly built buildings. To get the perfect result, all windows should be installed by certified installers.