Windows and Doors
Windows and Doors are always need for older homes and new homes. The are important elements of the construction and design of homes. Some homeowners spent a fortune, engaging architect and designers to create the perfect window. The reason for this obsession, is that they can provide spectacular views of countryside and mountains. Sometimes creating a perfect picture scene using the natural landscape.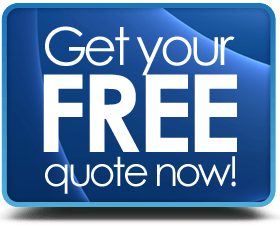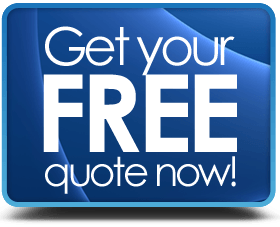 Replacement Windows and Doors
If you have bough and older home, chances are that you will have to upgrade the windows and doors. This is referred to as replacement. Weatherglaze Designs are experts in this field and have been doing this for decades. They use the latest products specially produced for this area of home improvements. You can bet that if you have to replace the windows then it's more than likely that the doors will have to be replaced also.
Attractive windows and doors can make a plain house stand out from the crowd, moving beyond the merely ordinary. So when it is time for replacement windows and doors, the increasingly popular uPVC products are a viable alternative for your home improvements. Double glazing uPVC windows are simply double glass in one frame. And what makes uPVC windows so great is that they are excellent insulators, as opposed to traditional windows and. These glazed panels are formed by placing two panes of several glass millimeters apart. This creates a pocket between the panes that traps air and forms a highly efficient insulating layer in windows and doors.
Replacing your standard windows and doors with double glazing uPVC windows and doors can cut your heat loss in half and noticeably trim your monthly utility bills. And aswell being efficient energy wise, these attractive replacement windows and doors also help to discourage crime. Doors and windows are a common entry point for burglars/intruders, but double glazing uPVC units add security in their strength, durability, and multi-point locking system.
Benefits of Installing UPVC Windows and Doors
An increasing number of households are choosing to install UPVC windows and doors when they are making improvements to their home. There are many benefits to choosing UPVC over wood or metal, and it is these plus points that are seeing the popularity of UPVC soar. UPVC windows and doors are made from sturdy materials, wrapped around a core of galvanized steel, which makes them much more durable than wood or metal. UPVC can also withstand weather problems, especially damp, much better than its wooden or metal counterparts, and is not susceptible to rusting, rotting, swelling, warping or infestation from pests such as termites.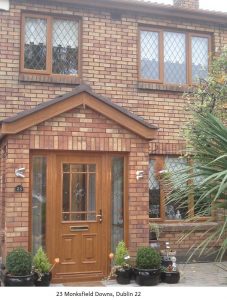 When it comes to easy maintenance, UPVC scores top marks compared to other materials. With UPVC windows and doors, they only generally need basic cleaning and the occasional oiling of any hard locks or components. Wood, on the other hand, will need treating to keep it looking good and to prevent any rotting or warping from weather damage.
uPVC Windows
Most of us are conscious of our impact on the environment, so choosing UPVC can play a role in aiding us lead a more friendly existence. Since UPVC acts as an efficient insulator – keeping the cold out and the heat in – windows and doors made from UPVC can reduce our reliance on consuming energy for heating or air conditioning, which can have a positive impact on our bills. The insulating effect of UPVC windows and doors also means that they provide excellent protection against any unwanted noise entering a home, such as traffic from outside, shouting or music. Replacement windows are a must for many homeowners. The compliment all composite doors also.
One of the biggest advantages of choosing UPVC windows and doors is the great variety of styles and designs there are available to choose from. You can even find products that veer away from traditional black or white colours, with some even having a wood-like colour or effect.