Casement Windows
The use of casement windows in the glazing industry has always been popular. In the construction of modern homes, uPVC windows are possibly the most common ones installed. The functionality of these windows are twofold, they can be used as a fire escape window and also for ventilation.
uPVC Casement Windows
Depending on the material you require for your new windows, the manufacturing process may vary. Currently the most popular material for windows is uPVC. This is because the features and benefits of uPVC is second to none. The material itself is a non-conductor, and therefore practically eliminates condensation on the frames. Condensation has always been a problem for old single glazed windows. It is also ugly and unhealthy.
Casement windows come in a range of colours and styles. Look around your own neighbourhood and you will find White, Rosewood, Cream and Oak are the most popular colours. Because the windows are custom made, they are made to any design that the customer wants.
All you need to about casement windows and how replacement windows can be seen as a feasible option. Have you ever thought of a home without a window? Even non-claustrophobic people will shiver in fear at the very thought of it. It is important to secure your windows and know about them before buying it. Windows often go unnoticed but silently they help in crafting the décor of your home.
The primary function of windows is to provide natural ventilation as well as protect entry points. There are many categories to choose from; old-school squared windows grilled windows and others. A casement window is one such type and households near the suburbs as well as in towns have installed it. Casement window allows maximum air flow in and out as no bars or grills are attached to it. The frame is attached to the hinges at the sides. There are many varieties to choose from like the rectangle shaped Danish casement window or the out-swinging casement window.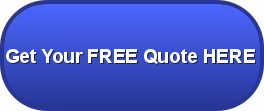 uPVC Casement Windows
Casement windows made with uPVC have turned out to be productive and increase the longevity of the frames. Normal casement windows lack precision; the addition of UPVC changes the appearance and gives it a silken look. Exceeding hardware and technology strengthen the edges and the frame. The security of the home can also be increased with the addition of UPVC. The lack of bars will enable for a safer fire escape. Large casement windows can aid two people at the same time during a fire breakout.
You can still feel the need for something more and this is where the inclusion of double glazed windows in casement can fulfil that need of yours. The double glazed windows do not only elongate the durability of it but add a sleek finish to it. Coming to the toughness of the windows, double glazing with a 5mm toughened glass or a mm greater than it will keep it safe from weather abnormalities.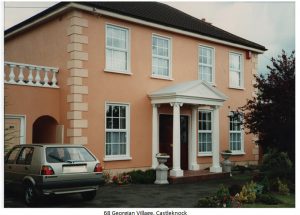 Noise Reduction
Noise reduction is another important facet covered by double glazed windows. This can cost you more than the installation of an average casement window but it will surely worth the money. Sliding glasses can also be considered as typical casement windows might not be feasible.
Shedding light on a particular type of window might not be enough. Installation can be costly and this is where the concept of replacement windows come in. You can get an idea of how it works by the name itself. Blatantly said, replacement windows are used to replace present or existing windows to prevent complete breakdown and add spark to the home.
Replacement windows have innumerable benefits and an imperative benefit is that of cost-efficacy. There is no specific kind of replacement windows and different techniques are used to install them. Besides, the feasible nature replacement windows are energy efficient and escalate the resale value. Casement windows or to be more precise awning and basement windows have seen to be installed most of the times.
Modern replacement windows are made of wood and uPVC, although the cost of wood and high maintenance has made uPVC the first choice material to be used in the making of replacement windows. Replacement windows can also be double glazed but it can cost you a tad more than the simpler one.